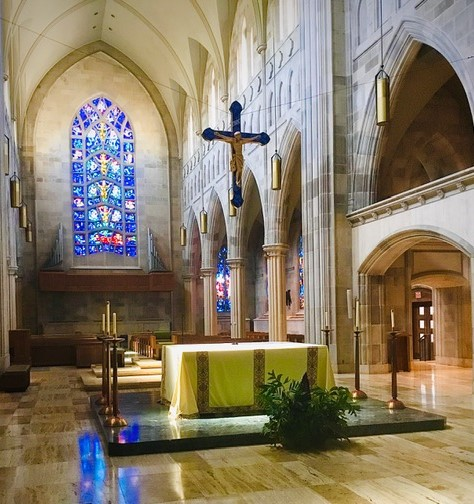 My dear parishioners and visitors,
Welcome to the Cathedral website!
During these challenging days, we must remain close to the Lord – and close to each other, not in person, but in communion of heart and soul and with communication.
If you would like our bulletin sent to you electronically, just give us your email address. Send it to:
cathedralbelle@gmail.com
Please see the prayers and information below. And remember the Lord Jesus' own words to us: BE NOT AFRAID!
In Christ,
Monsignor John Myler
Rector